Hey Powerful Woman, the world needs your voice
Unleash the wholeness that you are, embrace the leadership that calls to you to create transformational impact
The world is burning. I believe the change we need in this world starts with our own individual capacities to lean into our potential as conscious leaders. I believe that we are all capable of creating impact and shifting the system. My mission is to help conscious entrepreneurs unlock their full potential, lean into their personal edge and reconnect with humanity in a way that makes you whole and powerful so you can contribute in bigger ways to creating a better world for the collective.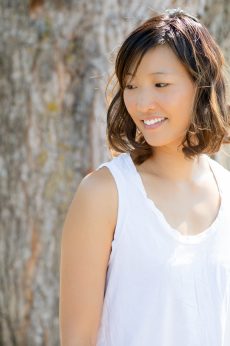 We are living in revolutionary and transformative times.
The world is now calling us all to live in a much more sustainable way, to relate to each other in more just ways, and to reflect on the values we really care about to create more prosperity, less destruction.
I'm here to support you and hold space for the leadership and change you want to see. We'll dive into the mindset, and stories that are holding you back from the life and world you want, uncover the power you have and strategize ways you can put that in action to create a business with impact and purpose.
Aligned
Activate the power that is within you, embody your full potential and align your impact with your natural gifts
Impactful
Design a business and create a movement that is uniquely you with strategies that create income and impact
Amplified
Lean in to your leadership, and amplify your impact- create greater wealth and abundance for yourself and your community
Is it time to see what you are fully capable of?
You desire to make an impact
You grieve deeply for the world and desire whole systems change
The world is burning, it seems like every way you turn there is chaos and crisis. Climate change, biodiversity loss, poverty, inequality, loss and fear for the future.
You're here because you're deeply concerned and you feel a calling to make a difference
You are ready to learn how to be the best version of yourself so that you can play bigger and contribute fully to making the change you desire
You're here because you've always known you were capable of more.
Your ambitious heart is bursting to play a bigger role, to embody your full potential.
Wanting to serve the world and make it a better place.
I'm here to tell you….
There is a way that you can live a grand, beautifully fulfilling life—while still making money that feels good to make, and making important contributions to both your career, and the world.
I believe…
• that you are powerful and you are capable of so much more than you think
• that you are key to creating the collective change we need
• that you can create the life, the world and the prosperity you desire
• that the best way to do this is to cultivate and nurture the power you have within and  implement smart strategies to amplify your impact
• that your freedom, prosperity and full potential is available to you now, if you just take the action…
My mission is to equip ambitious, socially conscious women with the mindset, strategy, and support you need to unlock your full potential and create a profitable business that makes an impact, while considering people and the planet.
We're In It Together
"Leslie is kind, encouraging and knowledgeable. Her unique approach to conscious entrepreneurship is refreshing and effective. I am so glad that I had to opportunity to have her as a coach."
The Facebook group is an amazing opportunity for you to connect, collaborate, and give and receive support. We lift each other up and together we are changing the world. If you have a big vision to create impact and freedom then join us!